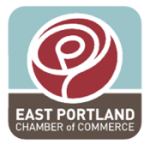 As an active member of the East Portland Chamber of Commerce for over ten years, I feel it is a privilege to be a business owner in the City of Portland. Our continued success depends on the people that live and work here.
With that in mind, I feel it is my duty as a business owner to give back to the community and do my part to make Portland a better place to live, work and play.
*Photos provided courtesy of David Ashton, at East PDX News – Thank you David!